Tree Frog clip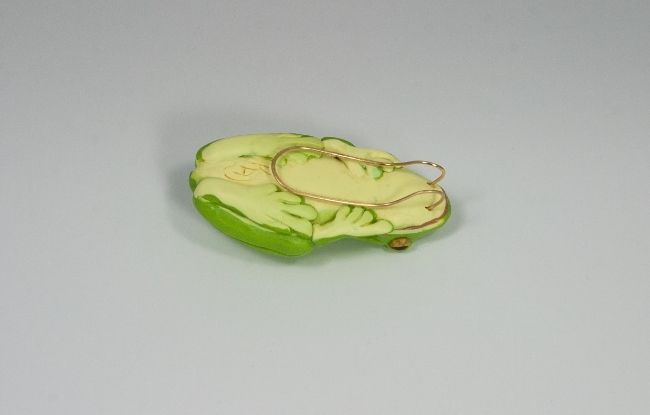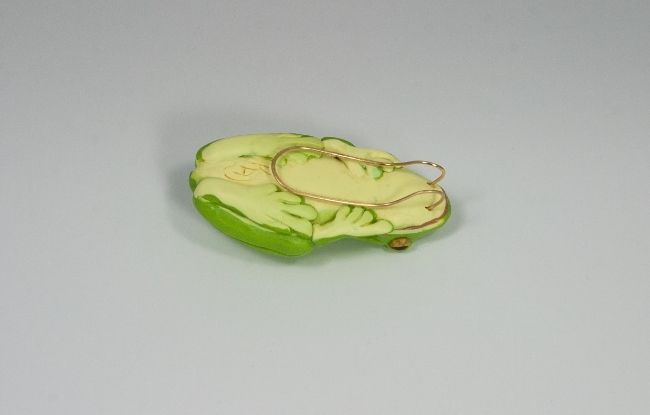 Tree Frog clip
Hand-sculpted polymer clay tree frog clip adds a touch of nature to your outfit when paired with a scarf or added to a pocket. The frog is 2 3/8" long and 1 1/8" wide with a brass clip that can slip over a pocket, chain, or scarf. You can also pin it for extra security. Sanded to a super smooth finish, he is looking for a place to perch!
Scarf is not included.
All artwork is copyrighted by the artist and may not be reproduced in any way without written permission from the artist.