Ten-lined June Beetle necklace set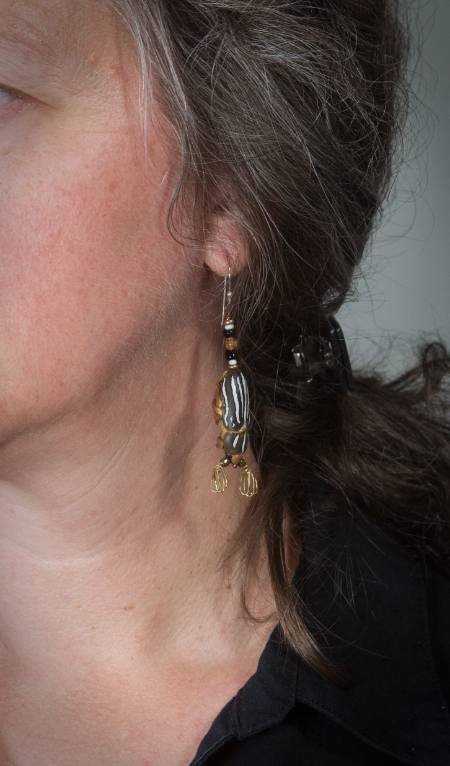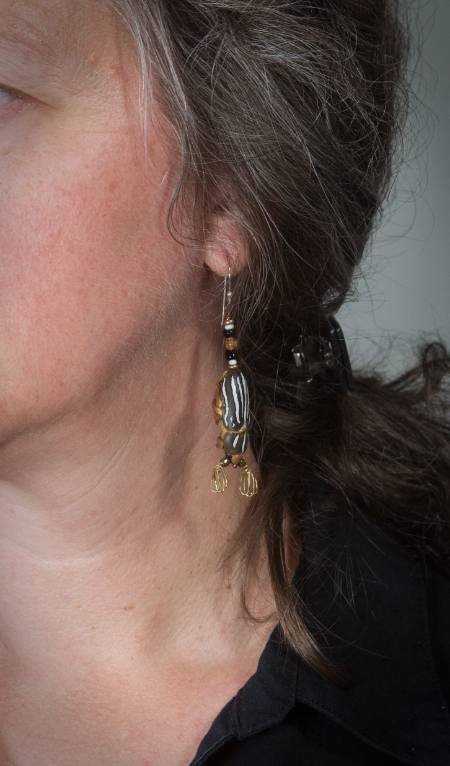 Ten-lined June Beetle necklace set
One of a kind, hand-sculpted, polymer clay beetle necklace.
The beetle is 2" long and 1" wide. It is modeled on both sides after the Ten-Lined June beetle. The top of the beetle is sanded, buffed and sealed with Renaissance wax and is buttery smooth to the touch.
The necklace is 22.5" long and is made of brass, moss agate, bronze and glass beads.
The earrings are 3" long from the tip of the sterling silver ear wires. They are very lightweight due to the polymer clay.
Each piece of jewelry comes in a nice box ready for gift-giving.
All artwork is copyrighted by the artist and may not be reproduced in any way without written permission from the artist.