Cottonwood Tree Borer necklace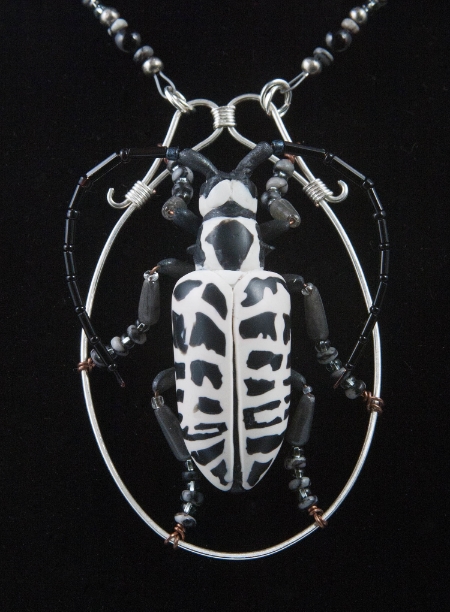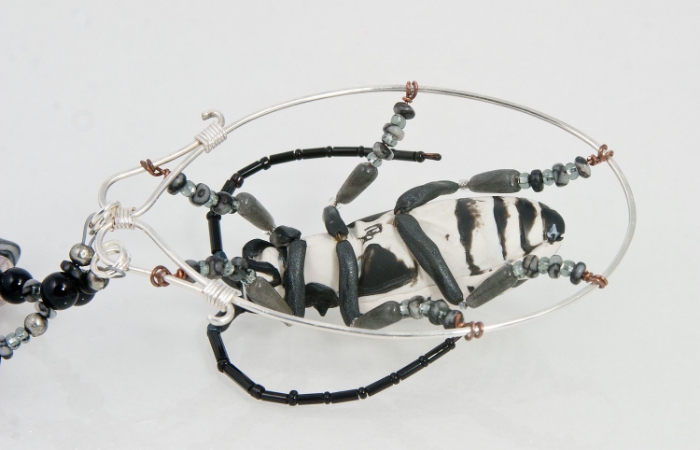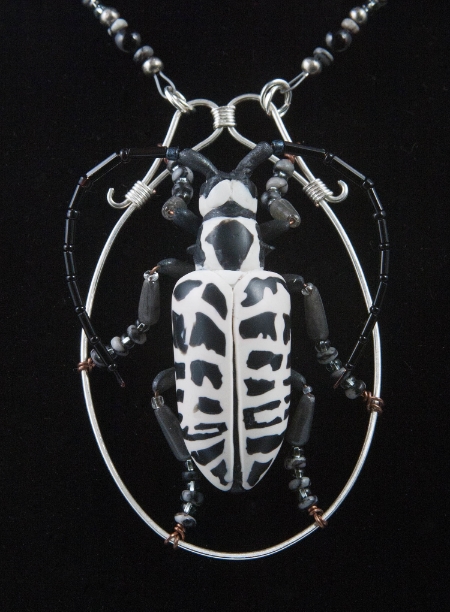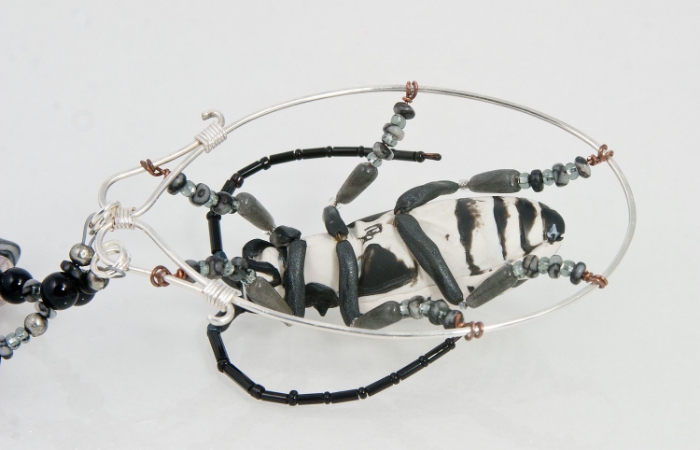 Cottonwood Tree Borer necklace
Polymer clay, black water jasper, black onyx, sterling silver, and miscellaneous beads. The necklace is 25" long with a handmade sterling silver hook and eye clasp. The pendant portion is 3.5" long and 2.25" wide. The beetle is an inch deep.
The cottonwood tree borer is a native long-horned beetle that feeds on its namesake. They are fairly large and I was fortunate enough to witness a group of them emerge in Wichita, Kansas many years ago. I collected a couple and have drawn and painted them a few times over the years. If you receive my blog posts, you'll have seen the beginning of the process (WIP-Cottonwood tree borer, part 1, part 2). Here's the finished beetle along with some black water jasper which inspired the necklace as well.

This necklace comes with a box for gift giving.
All artwork is copyrighted by the artist and may not be reproduced in any way without written permission from the artist.